Best Gentle Detox to Heal Your Gut - Better Than Organic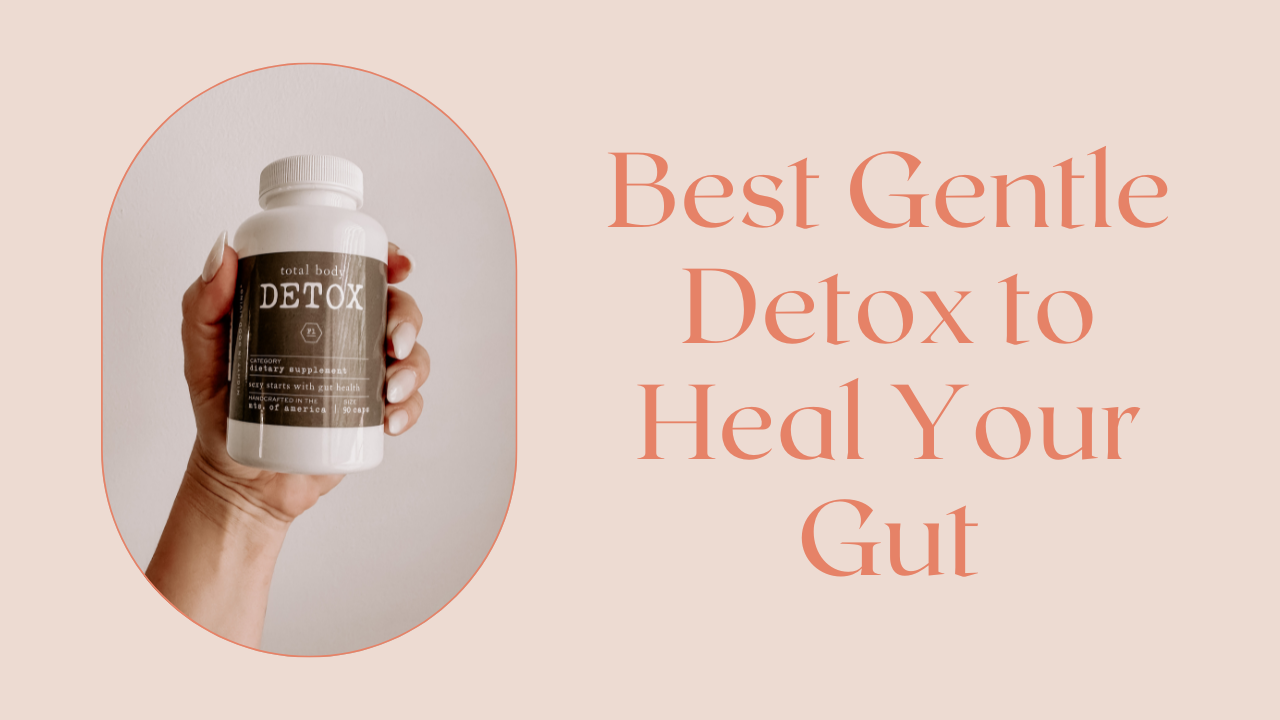 *This is not medical advice. I'm simply sharing my own lived experience. Please ask your provider what is right for you.
The beauty of God's creation is that our bodies were made to heal and to eliminate toxins on their own. But when our toxic load is heavy and we possibly have parasites living inside us and hanging on to said toxins, we need a little help! Our bodies are constantly being bombarded by toxins from every angle and although we may be doing our best to live a less toxic lifestyle, there will always be things that our bodies will be working to eliminate.
👉 Get $10 off my favorite Detox here + you can stack an additional 20% off by choosing subscribe & save at checkout! It can be set for 30, 45, or 60 days!
I've been working on removing toxins and living more "clean" for over 15 years now and just recently learned the nasty truth about parasites. While modern medicine does admit that nearly half of the world's population has them, they don't offer much advice on how to get rid of them. Parasites can cause an array of health issues like autoimmune disorders, eczema, depression & anxiety, digestive issues, migraines, insomnia, and so much more. When they live inside you, they love to hold on to the toxins that your body would normally eliminate which leaves you feeling some of these crazy symptoms. They also eat up all of the good things you're feeding your body as well which means you aren't absorbing all of the nutrients from your food!
Time to get them out!!
One thing you can start doing immediately to help your body heal is to detox your body. Most of us have parasites and our bodies are inundated with toxins from the air we breathe to the water we drink, to the food we eat, to the products we put on our body, to the products in our homes that are loaded with synthetics, chemicals, and fragrances. It all crates a toxic load that our body is working overtime to get rid of.
My whole fam is doing a detox right now using the Herbal Alchemy detox because it's extremely gentle and detoxes your blood and colon while supporting your liver and kidney. It also has artemisia in it which is anti parasitic!!
Total Body Detox
There is a right way to detox and a less effective way, and at the foundation of total health and healing is a good poop. More than that, a total body detox. So, Herbal Alchemy has created the complete package of herbal science to collaborate with your body's healing and elimination process. Because there's no better way to find pure happiness than in the gut. With liver and kidney support, blood and colon cleansing, as well as a premium gut health boost, you will feel lighter, your body will feel alive.
Say hello to your best self.
This is not a mere laxative, Herbarie Farm & Herbal Alchemy's Total Body Detox is brimming with herbs that support cell purification of both water and lipid/fat soluble toxins. Expect a good colon scrub, and a long-awaited true cleanse.
My friend sent this text after using my favorite detox for just seven days!!👇
Whole Family Detox
What I love most, is it's safe for the entire family! Simply start with one pill at night and work your way up as you feel ready. The full dose is 3 pills a day but I worked my way up over a few weeks. And since it is made with the best ingredients and safe for the whole family, it can be taken on an ongoing basis. It's especially great to have when you're on the road and exposed to more toxins through eating out and staying in unfamiliar places! - Get $10 off HERE
Higher Standards
Herbarie Farm & Herbal Alchemy takes pride in having the highest standards when it comes to sourcing and producing their products. They say no to sulfates, parabens, harmful colors, synthetic or lab-created ingredients, animal cruelty, GMOs, heavy metals, or toxins.
Their herbs are grown on small US regenerative farms with better than organic standards.
KEY INGREDIENTS:
Cascara Sagrada – assists with elimination
Fennel – reduces water retention
Burdock – a power antioxidant, known to remove toxins from the body
BENEFITS:
Promotes healthy digestion & elimination
Cleanses colon
Detoxifies
Gluten Free
Vegan
Save $10 on Total Body Detox
You can grab your bottle of Detox HERE. And when you go through that link, you'll get $10 off your first purchase! You can save an additional 30% with code DETOX30 through 5/19!
You can also earn 20-35% commission when you become an ambassador! I have an amazing team of women who are on mission for a life of health, wealth, and abundance and would love to help you do the same! Join our High Vibe Botanical Tribe here
See my full interview with the founder, Jaime Cross, HERE.